Welcome to Ook Enterprises!
Thank you for your visit! Ook Enterprises Ltd. provides IT managed services, consulting, and projects to organizations in the Greater Vancouver area. Please drop us a line and we'll get the conversation started!
We specialize in providing Mac, Windows, and mixed-platform (Mac+Windows) IT Managed Services to small and medium businesses.
We provide our clients with personal, boutique-style web hosting services, leveraging the Rackspace Cloud Sites platform.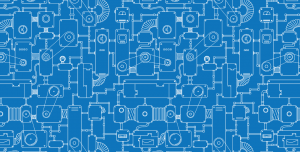 Kicking off a new initiative or carrying out a special IT-related project? We can complement your team with our experience and skills.
We pride ourselves in providing absolute transparency to our clients. Nowhere is this more important than with the documentation we prepare about our client networks.
Many businesses are considering a move to "the cloud", and we help our customers deploy their applications as Software as a Service (SaaS).
If your business already has all the hands it requires to carry out a project, but you would like to have us participate in a consulting capacity, we'd love to discuss your requirements.
After years of incompetent IT consultants and software suppliers, Luis breathed fresh life into our network, permanently ending our frustrations over exorbitant expenses and poor setups. His depth of knowledge, prompt service, clear communication, and cutting edge software means we can operate our business headache-free from IT worries for the first time in ten years.
Dr. Susan Braun
After years of unsatisfying software support we hired Ook Enterprises to manage all our IT needs. The difference has been like night and day. We no longer have the daily frustrations of software glitches that plagued our network before hiring Ook. Highly recommend them for their competence and for Simon's attentive response to any issues we may have.
Dr. Harold Punnett
As our businesses grow, so do the technologies that help us manage them. The Inform Group of companies invited Luis not only to correct our past IT mistakes, but also to prepare us for the future. His brilliant IT planning and management of all our divisions has allowed Inform to freely and reliably operate and expand. All with a personal touch and hands-on service lacking with other IT firms. Good work Luis.
Harvey Reehal
Luis is calm and analytical, but more importantly, he takes the time to troubleshoot and logically resolve problems. Luis often solves problems with his first attempt and speaks to his logic and experience. Ook Enterprises' dedication to customer service and knowledge in IT consulting is rare, and Gustavson Wylie Architects Inc. has no hesitation whatsoever in referring Ook Enterprises for any firm wanting to use them for their IT needs.
David Cheung